CHRISTMAS EVENTS FOR FAMILIES
CHRISTMAS EVENTS FOR FAMILIES
November 15, 2017

Garfield Havemann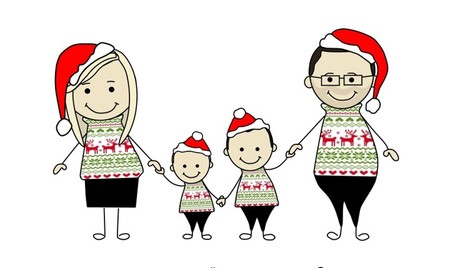 FUN FAMILY CHRISTMAS EVENTS!
Families, and especially kids, enjoy Christmas a lot. And so do we.
That's why we've created Christmas events especially with the family - children and grandchildren! - in mind.

We strive to make all our events family friendly. However, the following events are designed to suit the heart of every child.
MISTLETOE MARKET & MISTLETOE CAFE
November 25th 9-1pm Free admission

Our Mistletoe market is more than a craft show for adults. It is a fun family event.
The Mistletoe CAFE is a great place to grab a drink and a snack.
BUT even better, you can get a FREE picture with Santa!
What's more, every hour, children can participate in the telling of the Christmas story!
CHRISTMAS FEST FOR FAMILIES
December 10th

This promises to be day filled with unforgettable experiences for families.

Start your day together with Breakfast.
All children are invited to be part of the Children's Christmas Program (no rehearsals necessary).
Following this Christmas program, enjoy a snack.
Then your family can enjoy the fun activities as you "Spend the night in Bethlehem!", at our Christmas Fest for Families.

Overview of our Family Christmas program for the day:
Family Community Breakfast 9am
Children's Christmas Presentation 10am
Christmas Family Fest
"Spend a night in Bethlehem" 11:30am
A NIGHT OF CHRISTMAS AND MUSIC AT CHEDOKE
December 17th 7-8pm
Bring your family and join in singing carols and fun Christmas songs your children will know.
Apple cider and a snack will close out the evening.


FAMILY CHRISTMAS SKIT
December 24th 4:30-5pm
Don't miss one of the highlights of Christmas at Chedoke!
Our Family Christmas Skit is always a special event. Children of any age will enjoy this fun and engaging skit which will help them understand what Christmas is all about.
POTLUCK SUPPER 5:30pm
Join in the fun at our Potluck Supper, following the Family Christmas Skit.

CHRISTMAS EVE CELEBRATION SERVICE 7-8pm
This moving Christmas Eve service will fill your hearts with love, hope and joy.
There your have it - Christmas events especially planned for your family and especially your children, or grandchilden.

We're excited to make the above family events happen for you.
Bring your whole family.
Bring your friends!
___

Any questions, please contact our office (905-383-6012)
e-mail [email protected]