GOT QUESTIONS ABOUT LIFE? LET'S TALK!
GOT QUESTIONS ABOUT LIFE? LET'S TALK!
September 6, 2017

Garfield Havemann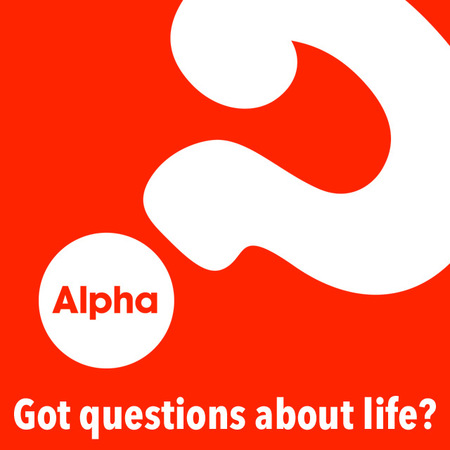 ALPHA AT CHEDOKE
We're super excited to launch ALPHA at Chedoke on October 11!

You may be wondering, "Is this it?", or, "Is there more to life than this?"
Perhaps you're asking yourself, "What am I doing here?".
You may even wonder, "Is there a God?"

If yes, then Alpha is the perfect environment for you.
And do bring the kids along - nursery will be provided.

WHAT IS ALPHA
Alpha is a chance for you to explore the basic questions about life in a relaxed, fun and friendly environment. The Alpha course consists of a series of talks, looking at topics like, "Is there more to life than this?", and "Why and how do I pray?".
No pressure, no commitment, no charge!
HERE'S HOW IT WORKS
You don't have to come to the whole course - just pop along for the first session and see what you think. We're sure you will love it, but hey, come and find out for yourself.
No pressure.
WHO IS ALPHA FOR?
Alpha is for everyone!
Alpha is for someone like you.
In fact, every young person would benefit from Alpha, so we're having Youth Alpha too!
No question is out of bounds and your are free to discuss as much or as little as you wish. Simply come to listen, bring your questions, have a laugh and even connect with nice people.
WHEN?
Alpha will begin at Chedoke on Wednesday, October 11, from 6:30-8pm. The course lasts for 10 weeks, and there is no charge for the course or for meals.
FIND OUT MORE
Please get in touch if you'd like to find out more, or if you want to sign up for the next course, starting on Wednesday, October 11.
Any questions? We would love to hear from you.
Good food, discovery, laughter.
Come, let's talk!
_________________________
office 905-383-6012
[email protected]
~~~
Alpha has become a worldwide phenomenon in the last 20 years. Literally millions have attended ALPHA across the world in schools, churches, prisons, restaurants and offices.