Sunday, January 26, 2020
11:15 am - 12:30 pm
Auditorium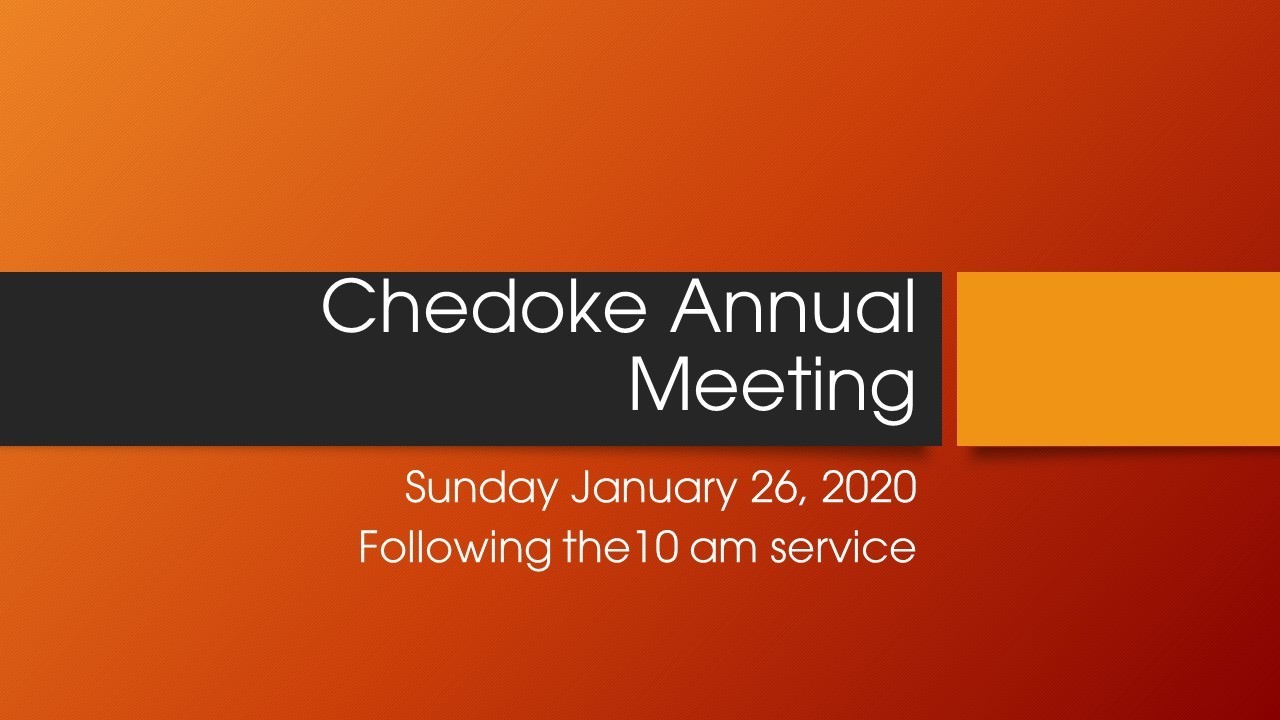 NOTICE FROM SESSION
The Session has called an Annual Meeting for Sunday, January 26, 2020, following our 10 am Service.
The purpose of the meeting is to acknowledge and celebrate the hard work that has been put in the last year, receive ministry and team reports and adopt the 2020 budget. Printed copies of our Annual Report will be available in the foyer Sunday, January 12, 2020 (digital available via the office).
This business meeting will last about an hour with refreshments in the Lobby following the Service and prior to the Meeting.
Please direct any appreciation, encouragement or questions regarding the Annual Report to our Ministry Team leaders or Session.
God has been very good to Chedoke Presbyterian Church and we look forward to sharing that with the congregation at the Annual Meeting!
"Just as our bodies have many parts and each part has a special function, so it is with Christ's body. We are many parts of one body, and we all belong to each other." Romans 12:4-5 (NLT)