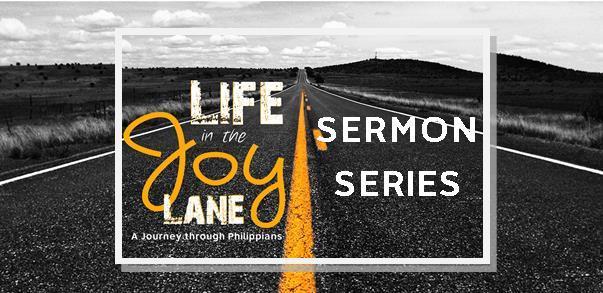 Life can be crazy. Like traffic. Like driving down a multiple lane road and you're not sure which lane to follow exactly to end up where you want to go.
You've got to make sure you're in the right lane. If you do, things will be so much easier for you.
If you don't, you will have a lot of trouble getting to where you want to go; you may have to make a drastic detour to correct your bad choice of lanes. This is true of driving. It's also true of your life.
This sermon series on the "Philippians" is designed to help you do "life in the JOY lane"!
Over 4 weeks, we will explore key thoughts from Philippians to help you navigate your life with joy.
Join us for the JOY ride!